Martha's Banana Bread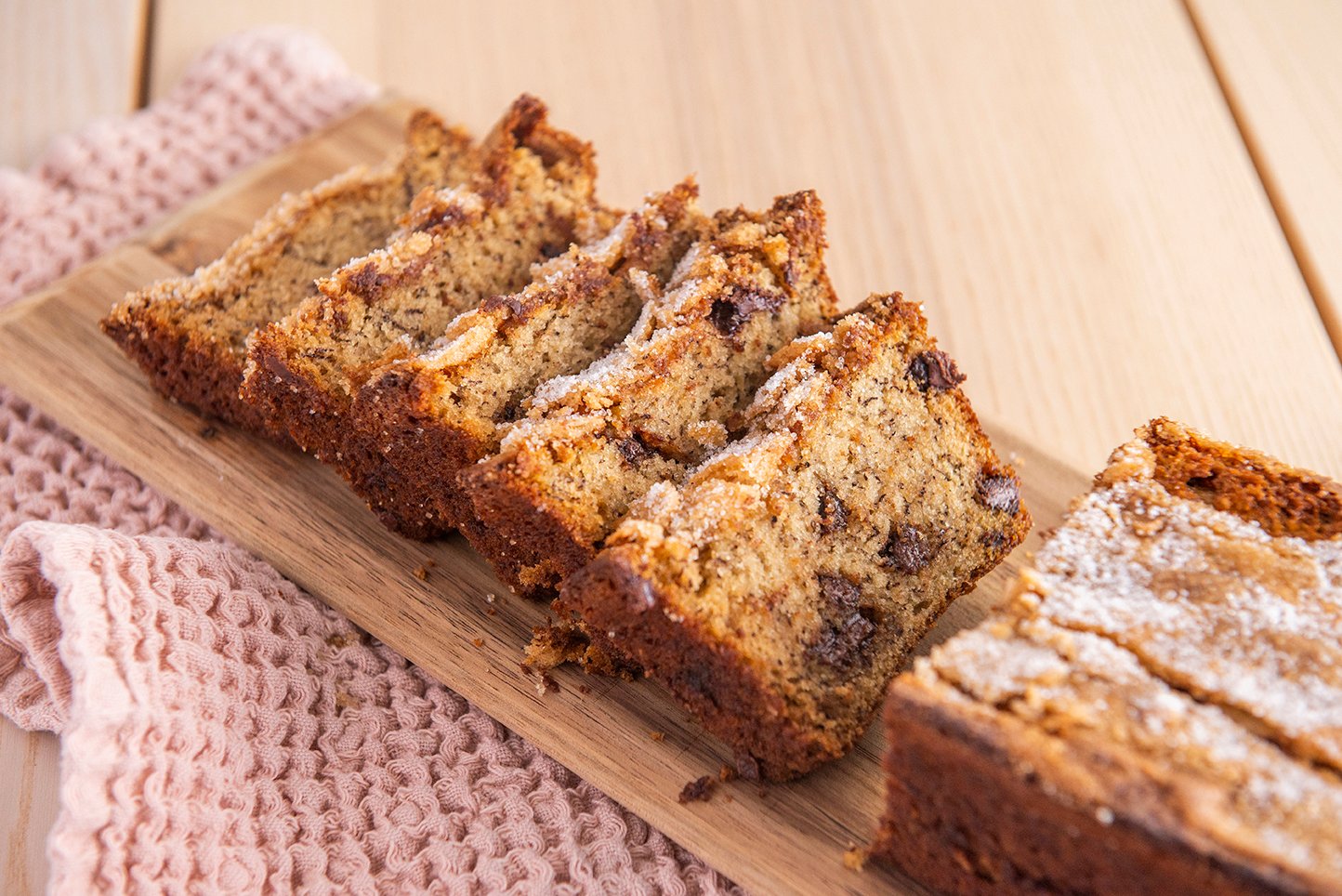 I named this recipe Martha's Banana Bread because my 3.5 year old, Martha, is obsessed with this bread. She helps me make it every time and asks me all the time if we can make it. She also wants to buy bananas at the store specifically so we can wait for them to have spots to make more banana bread. If you like a crackle top on top of your bread, sprinkle some sugar on top before baking. This is optional but I love the added texture.
If you want another quick bread for this Fall season try these pumpkin chocolate chip bread, these apple cider muffins, or my favorite zucchini bread,
Print
Martha's Banana Bread
The world's best banana bread. Incredibly flavorful and soft with just the right amount of chocolate chips. Easy enough my 3 year old can make it.
Prep Time:

10 minutes

Cook Time:

45 minutes

Total Time:

55 minutes

Yield:

1

loaf

1

x
1 2/3 cup flour
1/2 teaspoon salt
1 teaspoon baking soda
1/4 teaspoon ground cinnamon
2/3 cup chocolate chips
1 cup sugar
2 eggs
1/2 cup oil
3 ripe medium bananas, mashed (if really large bananas do 2.5)
2 tablespoons sour cream
2 teaspoons vanilla extract
2–3 tablespoons more sugar, for sprinkling on top, if desired.
Instructions
Preheat oven to 350 F.
Place a piece of parchment paper at the bottom of a large bread loaf pan and then spray all the insides with non-stick spray.
in a large mixing bowl sift together the flour, salt, baking soda, and cinnamon. stir in the chocolate chips and set aside.
In a small bowl, with an electric mixer, mix together the sugar and eggs until light and fluffy, about 2-3 minutes. Add the oil, mashed bananas, sour cream, and vanilla extract till well combined.
Pour the wet ingredients into the dry ingredients bowl and using a wooden spoon or rubber spatula fold together. Don't over mix.
Pour the batter into the prepared pan (see note) and bake for 45-60 minutes till a few moist crumbs come out when a tooth pick is inserted.
Notes
*If the batter exceeds about 2/3-3/4 of the bread pan then make muffins with the excess.
I place the loaf pans on a rimmed baking sheet for easy in and out of the oven and in case I over-filled the pan.
I think American bread loaf pans are bigger than they are here in Finland so I really don't think you'll have to worry about over-filling but I left notes here just in case you need them.
Keywords: banana bread, quick bread, fall baking,