Perfect Chocolate Buttercream Frosting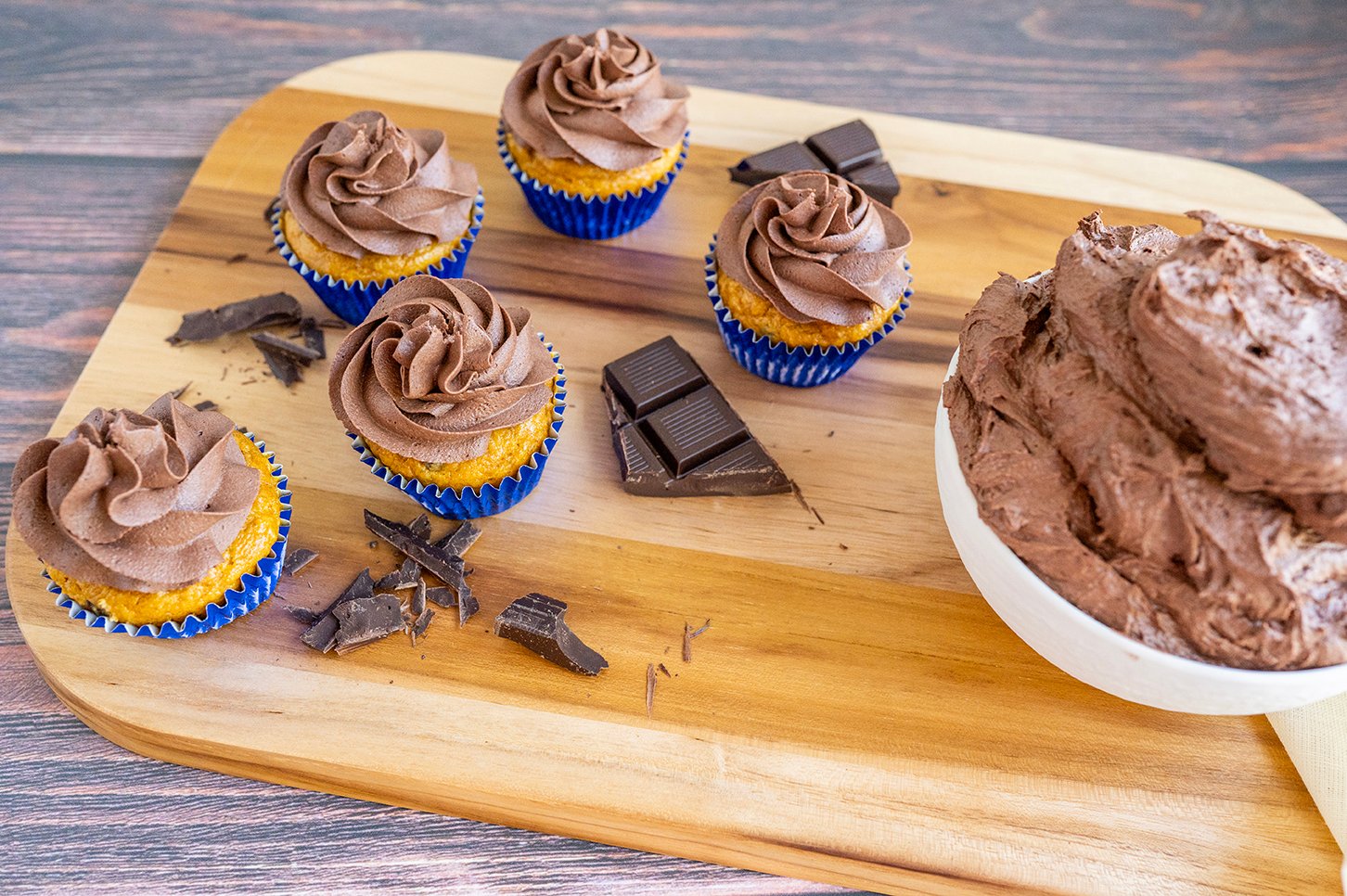 This is one of those recipes that's good to just have in your arsenal. A good homemade chocolate frosting is something everyone ought to have a recipe they go-to for. This one is perfect to top basically any flavor of cupcakes, especially my favorite chocolate cupcakes recipe. Or simply spread it on a graham cracker and your kids will think it's a fun treat. My dad eats graham crackers with frosting often after church on Sundays and I'm hoping he'll try this recipe!
Print
Perfect Chocolate Buttercream Frosting
Incredibly rich, creamy, silky, smooth, and easy to work with for decorating cakes and cupcakes! It's perfect chocolate frosting.
Prep Time:

15 minutes

Inactive time:

15 minutes

Total Time:

30 minutes

Yield:

enough to pipe 2-3 dozen cupcakes or frost a layered cake
½ cup plus ¼ cup heavy cream
½ cup dark chocolate chips or chopped dark chocolate
2 cups butter, softened
½ cup Dutch cocoa powder
1 tablespoon vanilla extract
1/8 teaspoon salt
8–9 cups powdered sugar
Instructions
Heat ½ cups heavy cream and the chocolate chips in a microwave for 30 seconds to make a ganache. Remove and stir until smooth. If it needs more time in the microwave, heat for another 15 seconds and stir till smooth. Place in the fridge and let it get cool. You don't want it to be totally cold but slightly cooler than room temperature.
In the bowl of a stand mixer fitted with a paddle attachment, beat the butter until it's light and fluffy. Add the cooled ganache, the remaining ¼ cup heavy cream, vanilla, and salt. Beat again until combined, scraping the sides as needed. Add the powdered sugar, about a cup at a time. Beat on high for about 4 minutes. If your frosting is too thick you can add a tablespoon at a time more cream. If it's too thin, add a bit more powdered sugar. Remove the bowl from the mixer and mix with a wooden spoon for a minute or two to remove any air bubbles.
Keywords: chocolate, chocolate frosting, buttercream, icing,