Whole Grain Chocolate Banana Blender Muffins (gluten free)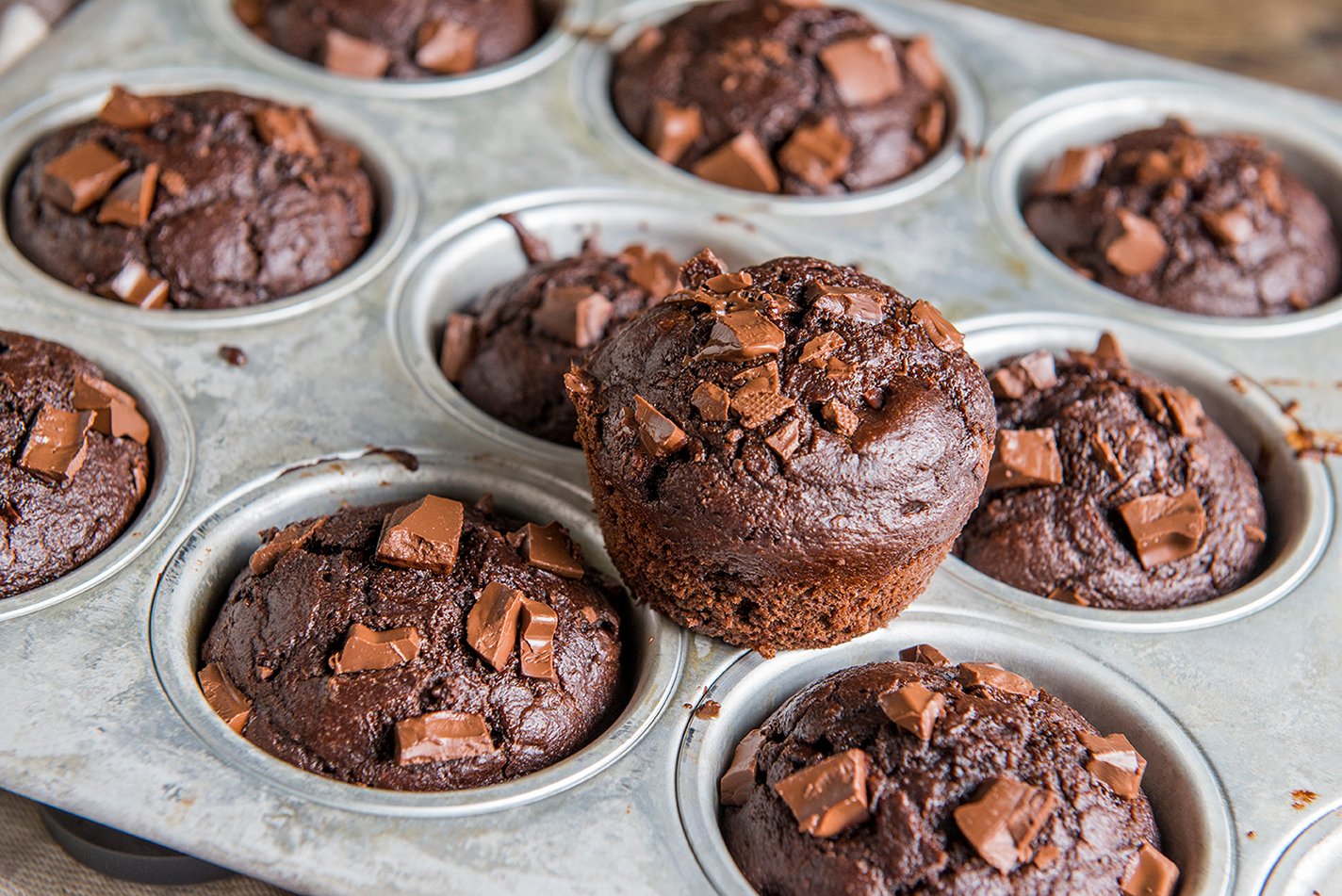 I discovered blender muffins this past year and I'm in love. These Whole Grain Chocolate Banana Blender Muffins are one of my favorites I've made. No worries of over mixing the batter and added bonus of it being gluten free with whole grains rather than flour. They're much healthier for you than a normal muffin. You won't get the super light, fluffy and cake-like muffins but you'll feel better about feeding this to your kids in the morning. My husband considers a swig of milk from the carton (not jug, because you can't buy a gallon of milk here in Finland!) is a good breakfast. I've been making muffins every few weeks and freezing them so he can grab one on his way out the door. I feel better about this than sending him with just milk in his stomach! They're also gluten free.
Print
Whole Grain Chocolate Banana Blender Muffins (gluten free)
A whole lot of chocolate but with whole grains and no worries of over-mixing the batter. I don't think it's possible to blend these too much, honestly.
2 large bananas (about 10–11 oz)
½ cup sour cream
1/3 cup sugar
2 tablespoons honey
½ cup cocoa powder (or dark cocoa powder)
2 large eggs
2 tsp vanilla extract
½ teaspoon baking soda
1 ½ teaspoon baking powder
½ teaspoon salt
2 cups old fashioned oats
½ cup chocolate chips (or chocolate bars roughly chopped)
Instructions
Preheat oven to 350 F.
Spray a muffin tin with cooking spray or put wrappers in each muffin space.
In a blender pour in all the ingredients except chocolate chips and blend well till everything is nicely incorporated, scraping down the sides if needed. Add in the chocolate chips and stir around with a spoon. Pour evenly into muffin tin and sprinkle with a few more chocolate chips, if desired.
Cook for about 15 minutes until a toothpick comes out with a few moist crumbs. Let cool for about 10 minutes before removing from tin.
Notes
If you'd like, you can use all honey as a sweeter instead of sugar and honey.